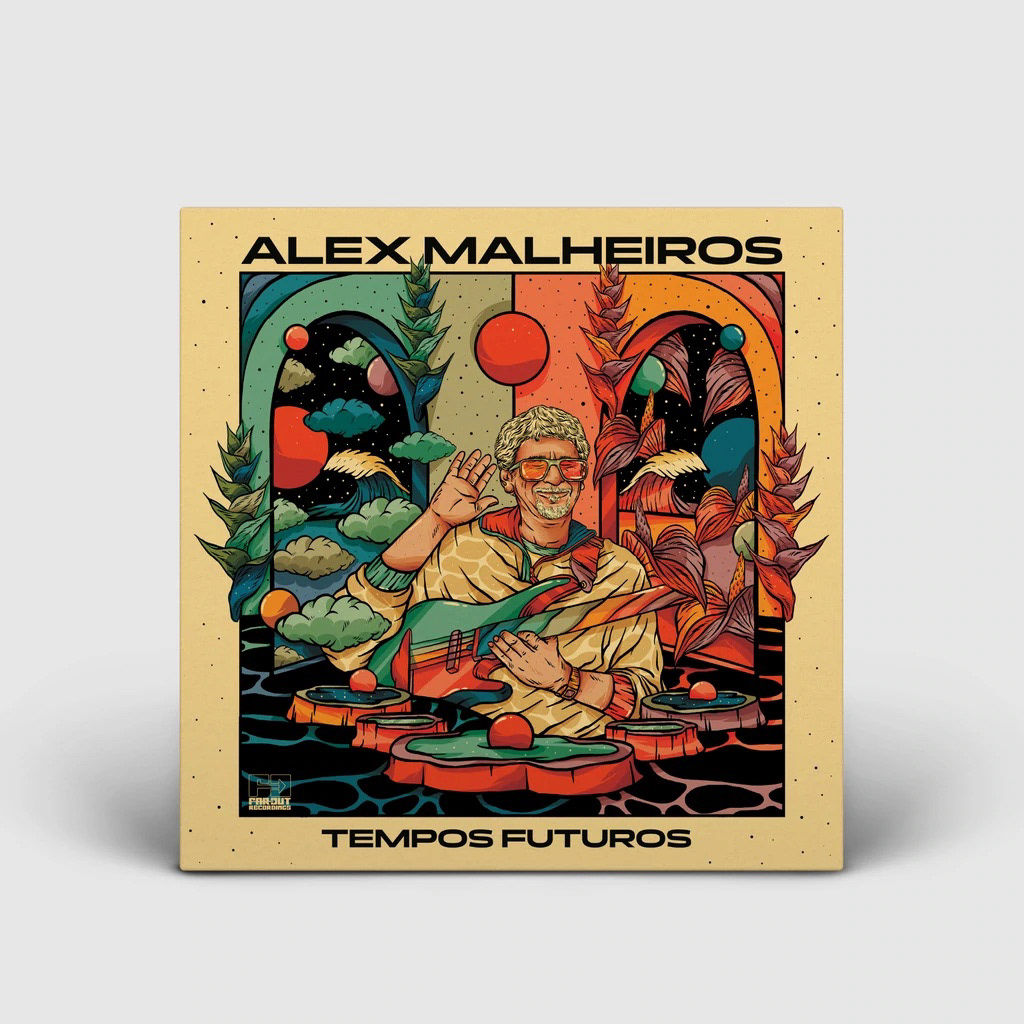 I was commissioned by FarOut Recordings to create the album cover and Vinyl and CD graphics for Brazilian legend Alex Malheiros's album -
Tempos Futuros
. Stargazing from the sands of the Niterói beach, Tempos Futuros is low-end-led Brazilian futurism from one of Brazil's most prolific and influential bassmen. As one third of legendary Brazilian trio Azymuth, Alex Malheiros has pioneered a unique fusion of space-funk, samba and jazz since the early seventies.
For the album cover, I wanted to create an organic futuristic tropical world where Alex is playing his guitar, immersed in water surrounded by these earthy drum-like water pockets and windows that look into two different beachy realities, almost like he's drawing sounds and inspiration from both these worlds.
I also wanted to create a visual language with these graphic elements of the beach, the sun, clouds, waves, and tropical flora to reflect the soundscapes within the album.